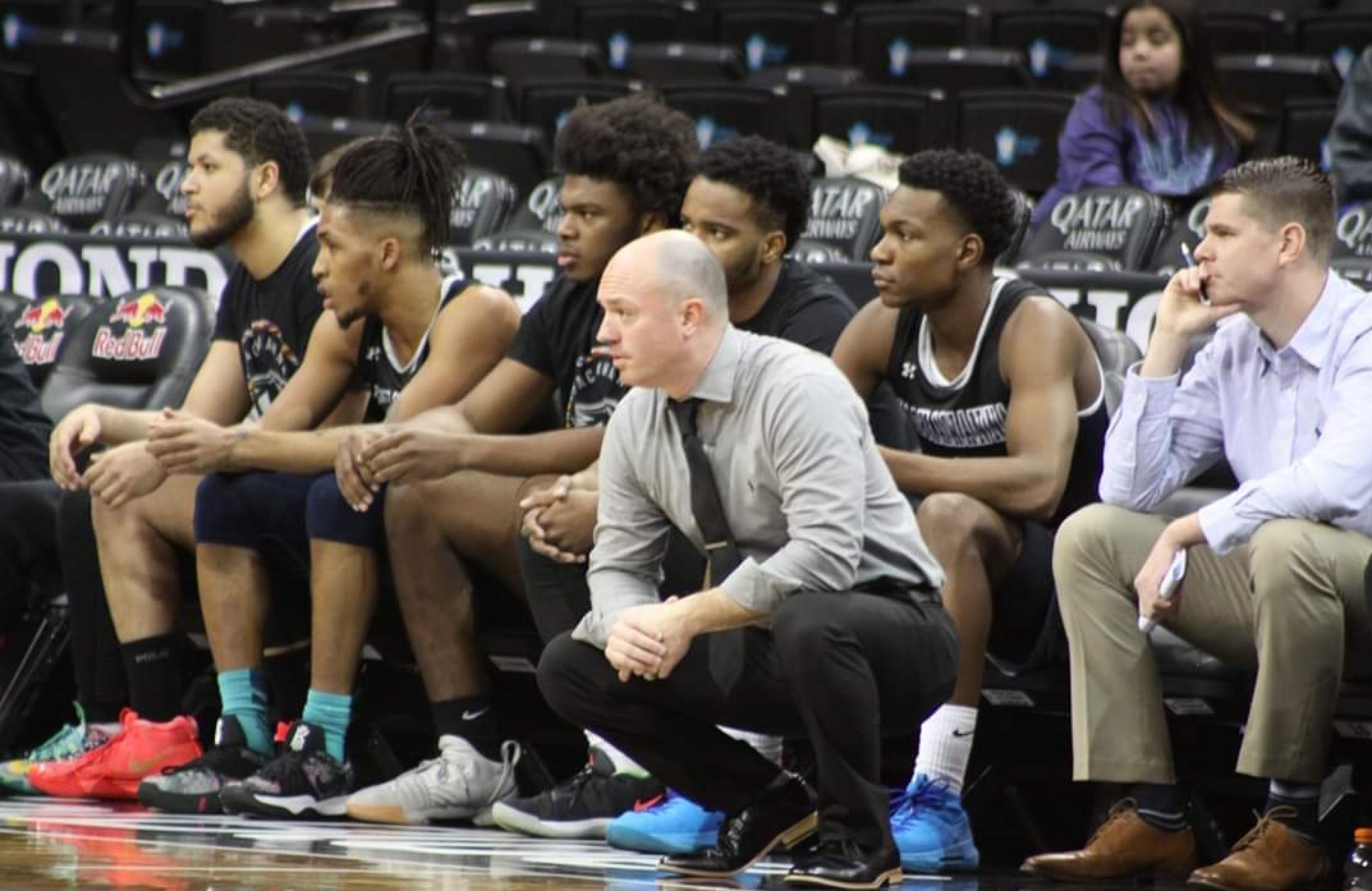 About Coach Brian Coyle
Brian Coyle, a former Misericordia University standout, Coyle spent 3 seasons as the Head Coach of the Lackawanna Men's Basketball Team. During his time at Lackawanna College, Coach Coyle has posted a 70% winning percentage during 3 completed seasons. He has brought national recognition the Lackawanna Men's Basketball program. In the 2017-18 season the Falcons were ranked as high as 6th in the country while posting a 24-5 record and in the following season of 2018-19 the falcons were ranked as high as 13th. Coach Coyle has produced 2 All-Americans, 2 Eastern Pennsylvania Athletic Conference (EPAC) Players of the year, 1 NJCAA Men's Basketball Coaches Association All-Star Selection and 5- 1st team all regional players.
During Coach Coyle's tenure, 13 students-athletes have received scholarship offers to play at the next level. Coyle spent five seasons as an Assistant Men's Collegiate Basketball Coach. Prior to Lackawanna College he has was an assistant with the University of Scranton for the 2015-2016 season, where he helped the Royals to a NCAA DIII tournament appearance while collecting a 19-7 record. During that season the Royals were ranked as high as 21st in the country. The 2014-2015 season was spent with Lackawanna College as an assistant for Coach Clark and the 3 prior seasons were spent at Marywood University. Brian's main roles for the University of Scranton, Lackawanna College and Marywood University were scouting, game preparation, local/regional recruiting and community relations. During Brian's collegiate experience, Coach Coyle also spent three years as Head Coach of JB Hoops AAU program where Coach Coyle was able to help local students meet their goals of becoming a student athlete at the collegiate level.